February 14, 2021
Plant products that make your life easier
These are some tried and true products that I use to make having houseplants in a small apartment easier.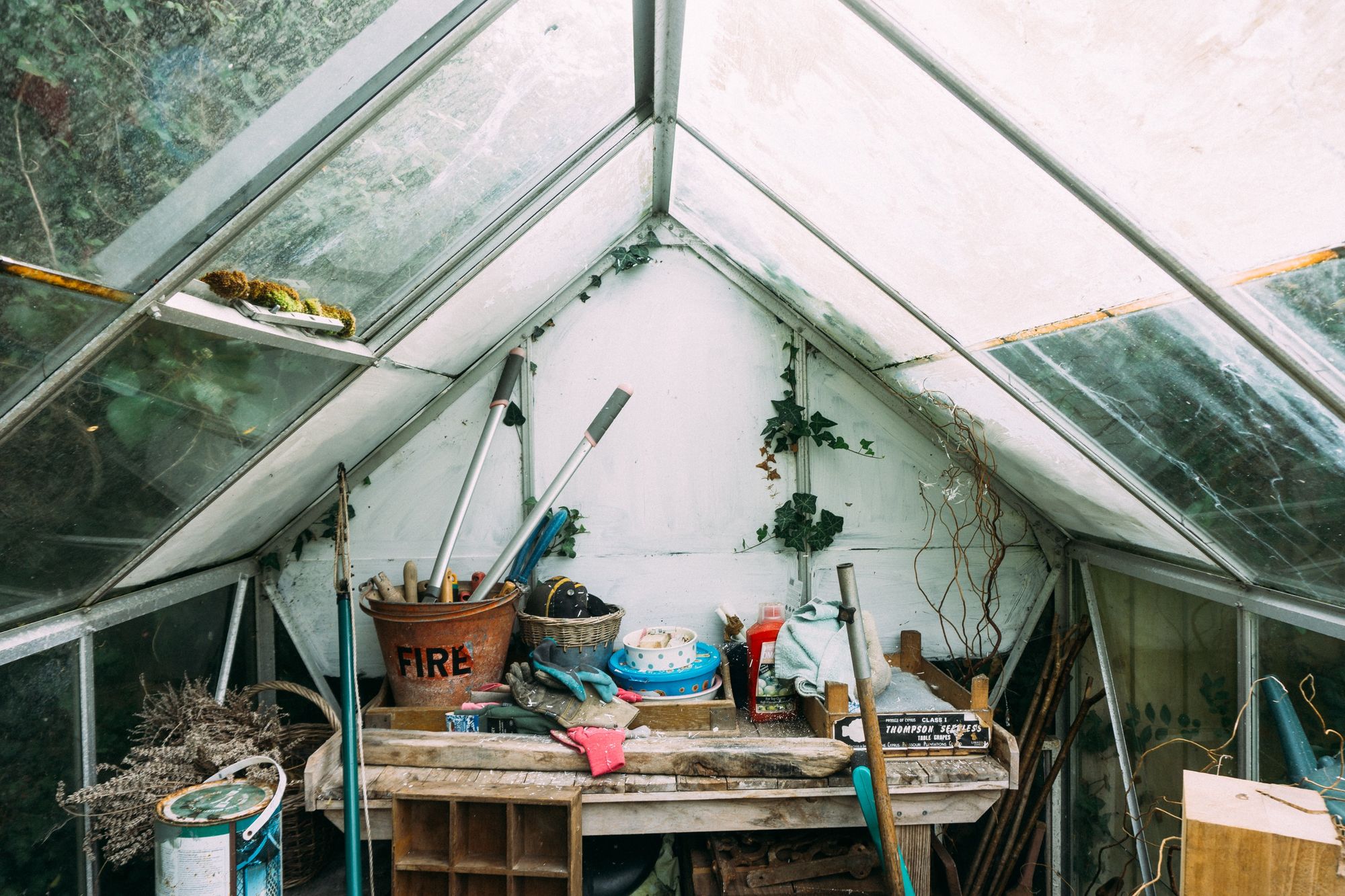 These are some tried and true products that I use to make having houseplants in a small apartment easier.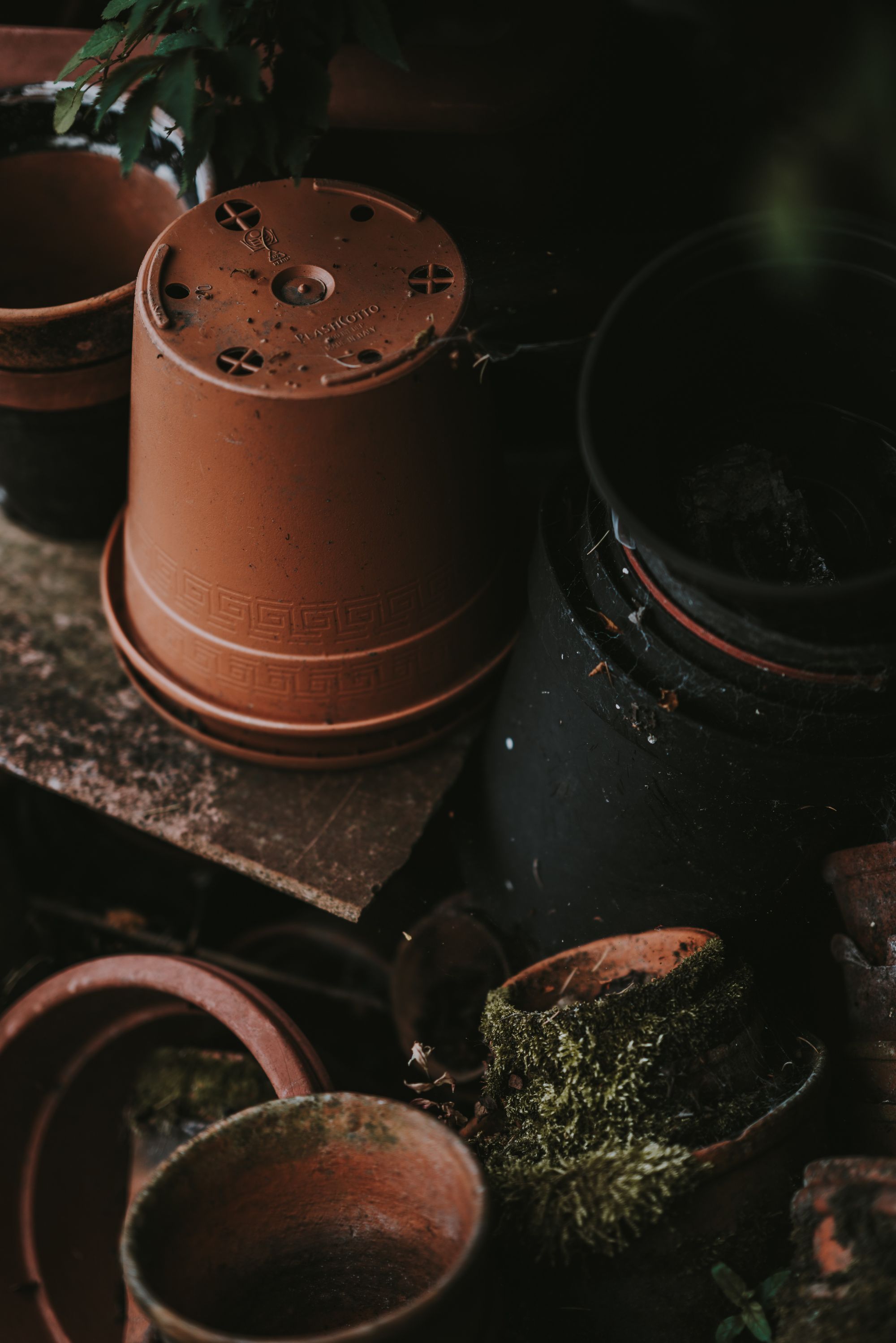 Repotting and organization:
When you have a lot of plants, repotting and checking the roots of plants becomes a pretty common phenomenon. I used to get moss, soil, LECA, you name it everywhere after I did some repotting. My boyfriend was not too happy, as he often stepped on a piece of LECA, which is akin to stepping on lego - not fun.
In an attempt to stop making such a huge mess when I was doing my plant stuff, I got a tabletop tarp. This has been a gamechanger, it folds out and fits perfectly on a table, makes clean-up so much easier.
With such a large plant collection, I have accumulated a lot of plant products, terra-cotta pots, nursery pots, tools, etc. It got to the point where I could no longer house all the materials in a plastic bin, thus, I opted to get a handy metal cart to organize all my plant stuff.
I got the Raskog cart from Ikea for $39.99, but if you aren't able to easily get to an Ikea, there are some similar, but slightly more expensive ones available on Amazon.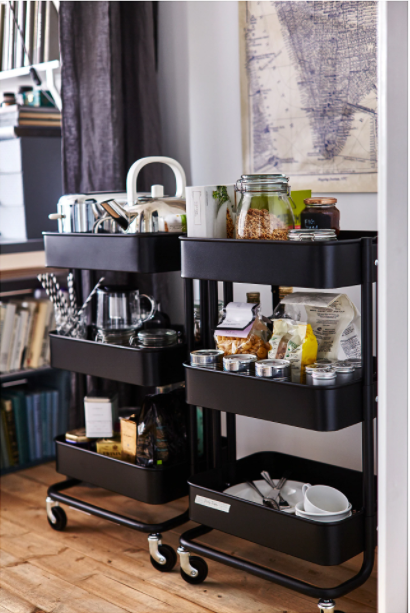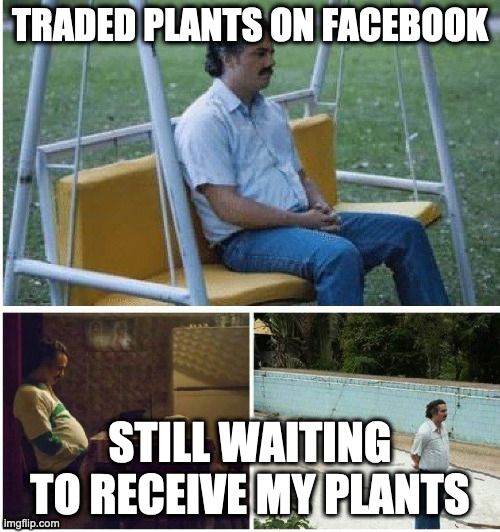 Plant care:
I always use sphagnum moss for acclimating new arrival plants, rooting cuttings, and rehabbing challenging plants.
I discuss how I acclimate imported plants in this post.
To activate nodes, I like to use Keiki Cloning Paste, which contains a plant hormone called cytokinin that influences numerous aspects of plant growth including cell division and chloroplast differentiation.
Keiki Cloning Paste was originally developed for orchids. 'Keiki' means baby in Hawaiian and refers to a baby of an orchid i.e. a new plant with its own leaves and roots, an identical clone of the mother plant. I have had success waking up nodes by applying this paste. However, in my experience, it will only wake up on node on a single plant. I have applied it to multiple nodes on a philodendron wet stick and only one developed.
I use this to attach plants to moss poles, wood shims, support trellises, or bamboo poles. During the summer months, I have found this at Dollarama.
With smaller climbing plants or those needed support, I like to use wood shims. In high humidity areas, the plants will attach to the wood. You can find them on Amazon or any hardware store for relatively cheap.
Self-Watering Planters
When I first started collecting plants, I put everything in terracotta. Now that I am further along in my journey, I am less drawn to terracotta pots and now prefer keeping plants in their nursery pot and in a cache pot (planter) or using self-watering planters.
I really like the T4U self-watering planters as they come in a 6 pack in a variety of colours, though I always choose white or black, and a variety of sizes (4.5 inch, 5.5 inch, 6.5 inch).
Affordable planters
As I mentioned above, I now prefer keeping plants in nursery pots and then using a cache pot (or planter). Unfortunately, buying planters can really add up and some of the very beautiful ones are extremely expensive, so I have tried to find affordable ones in white and black. I'll list some of my favourite ones.
These plant pots come in 8 or 10-packs in white and dark grey in a variety of widths (2.5 inch, 3.5 inch, 4.25 inch, 4.75 inch, 5 inch, 6 inch) and heights (tall, short). They also come with a plastic tray.
Ikea is another great place to buy a range of planters at reasonable prices. I am a fan of these ones:
Forenlig ($1.49-$9.99) : comes in 9cm, 12 cm, 24 cm; white only  
Papaja ($2.99-$3.49): comes in 10.5 cm, 12 cm; white only
Muskot ($1.99-$25.99) : comes in 10.5 cm to 32 cm; white only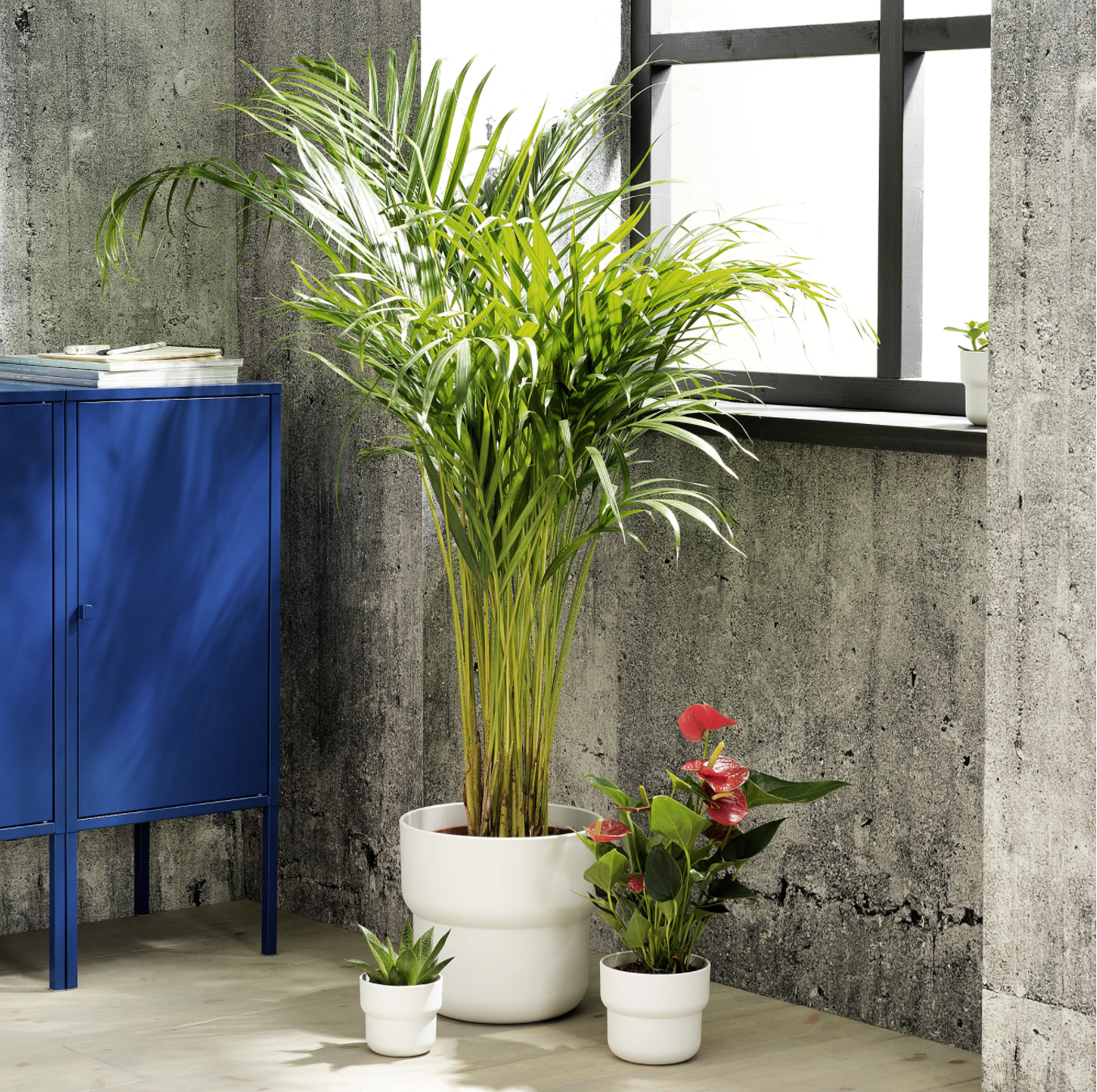 This can be added as a supplement to watering routines or used as a refreshing soaker with newly imported plants, which is what I do.
Check out my post on how I acclimate plants here.
I always keep a bottle on hand for any pest control.
Click here for my blog post on how I deal with thrips.
Greenhouse Set-ups:
As you may know, I love growing my plants in Ikea Greenhouses and may enjoy collecting those as much as plants. For more details on how I set those up, check out my blog posts for Milsbo (tall), Milsbo (wide), Fabrikor (tall), and Fabrikor (wide).
However, there are also many plants that I keep outside of the cabinets as there is only a finite amount of space. Thus, I use these products for monitoring and keeping humidity up.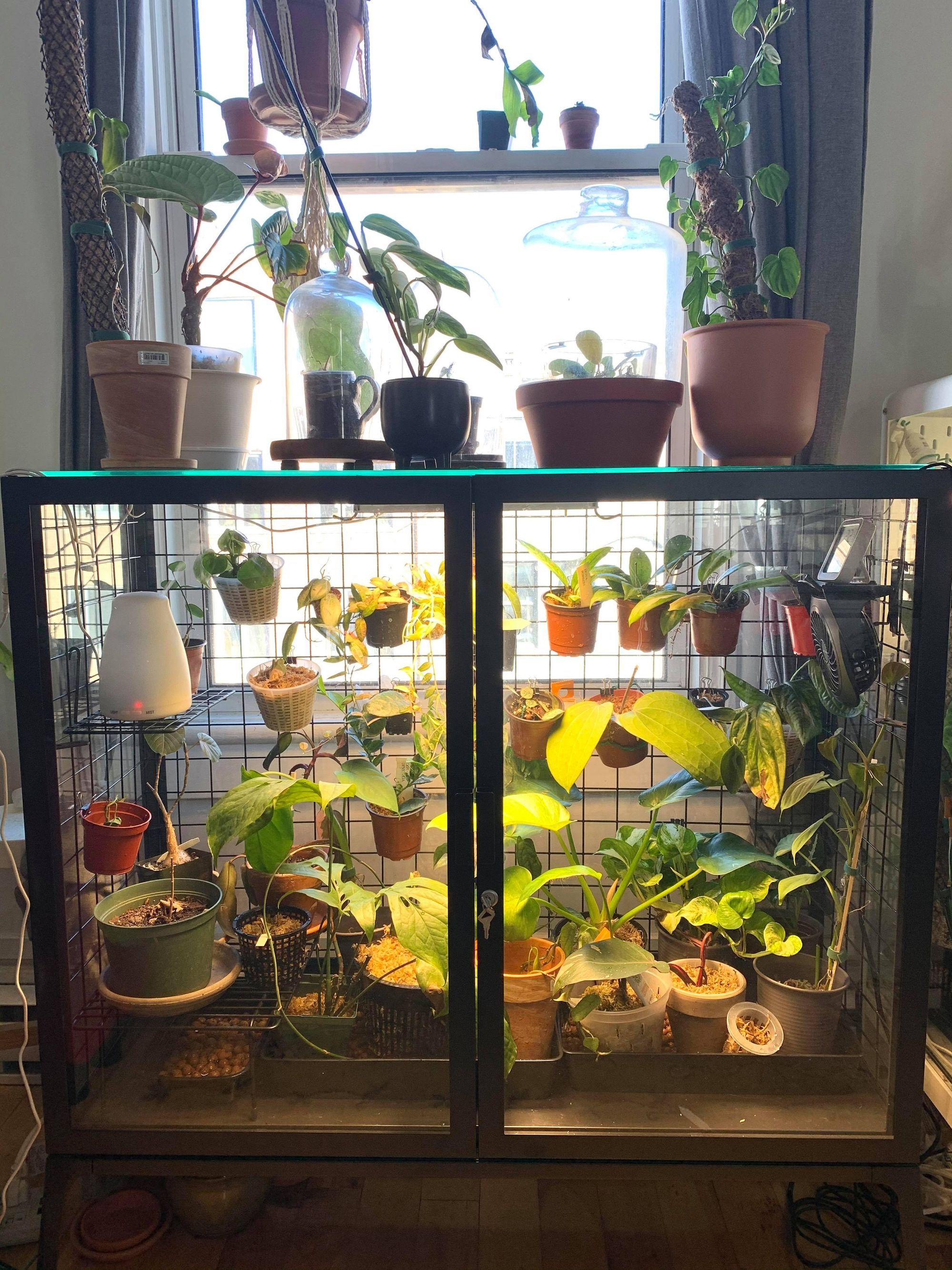 I had been holding off on buying the Levoit Humidifier for a while now as it is on the higher end at $99.00. I finally took the plunge during the Black Friday sales and purchased on for $84.99 and am very happy that I did!
Pros:
Has a humidity monitor
Can be programmed to turn on or off at a certain humidity level
Large 6L tank lasts a while
Can choose which direction the mist will blow
Cons:
Relatively expensive, I would try to find it when it's on sale
Bottom-fill tank - which gets quite heavy
American company so customer service is spotty in Canada, though I have had no need to contact them.
Prior to investing in the Govee hygrometer, I used these cheap mini hygrometers. They did work for a while, but once I introduced them into a high humidity space, like my Ikea greenhouse cabinets, they started to corrode and died. I only have one left because I used it in my living room outside of a greenhouse.
From then on, I looked for other smart options and found the Govee hygrometer to be relatively affordable at $19.99. In Canada, unfortunately, only the bluetooth version is available, thus you can only monitor your humidity and temperatures nearby. In the states, the wifi version is available at affordable prices.
Pros:
Relatively affordable at $19.99 - Amazon has coupons every now and then.
Comes with smart phone app that allows for easy monitoring
Easy to connect to your phone
Battery operated
Cons:
Only Bluetooth version is available/affordable in Canada
Cannot monitor humidity or temperatures when not at home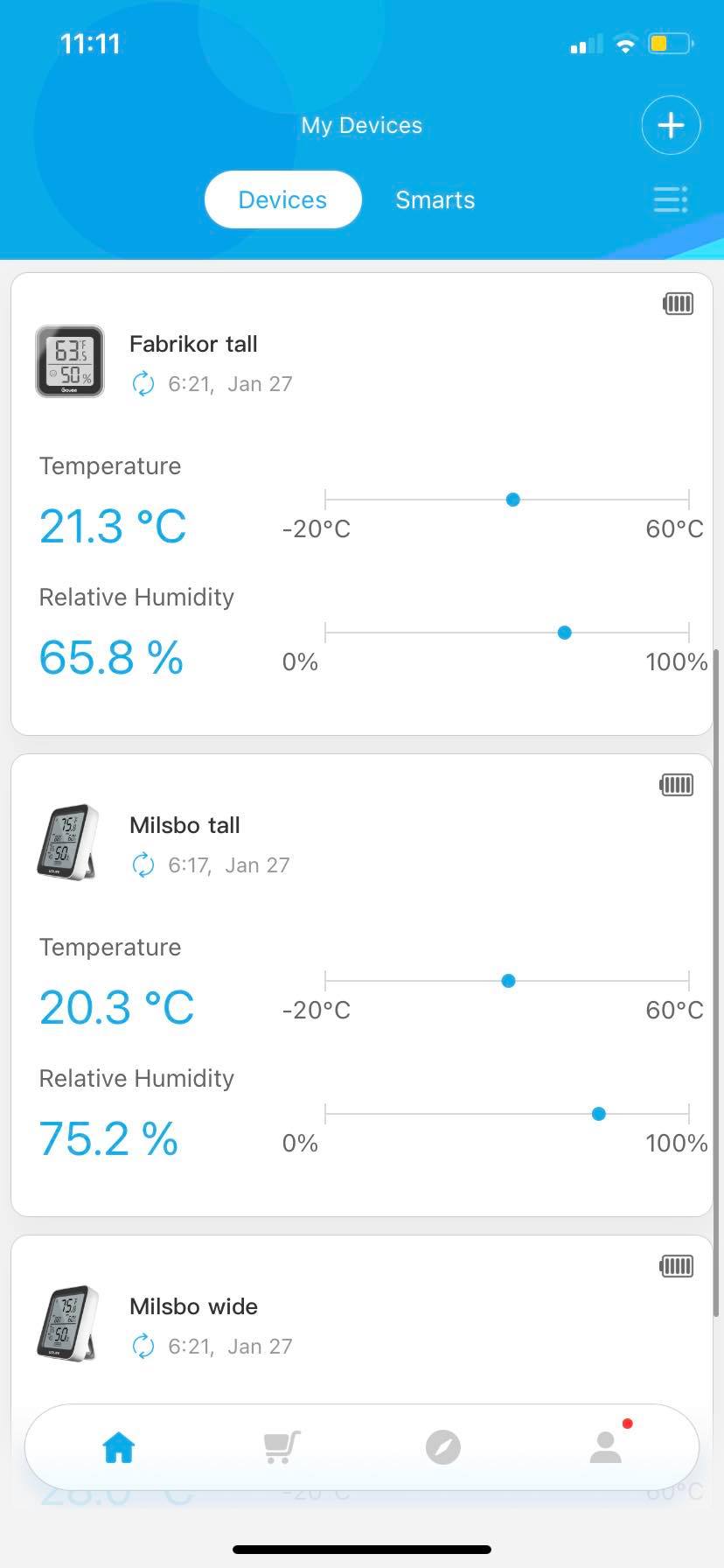 These smart plugs have been an absolute gamechanger. Say good bye to turning on every single growlight in the morning, and turning off every single growlight in the evening.
You can plug a regular power cord into the smart plug and all your items will turn on/off at the same time.
Features:
Wifi connectivity - you can control them from a far (unlike Bluetooth connectivity)
Comes with smart phone app for easy control
Can plug a power bar into it and it will still control everything
Affordable - $36.99 for a 4 pack
Growlights
I have tried and use a variety of different growlights in my cabinets and on my plant shelves.
I use this growlight in my Milsbo (wide). It has done wonders to sunstress my hoyas, but it's quite powerful so some of my aroids got burnt. It's also pretty affordable at $40.99 (at time of publication).
The Sunblaster T5HOs were the first growlight I ever purchased. I still use them now and my plants have been very happy. I purchased the 48 inch version and have them mounted behind my Vittsjo plant shelf and Fabrikor (tall).
4ft Kihung LED Growlight strip
At the time of purchasing, the 8-pack of LED growlights was a lot cheaper than it is now, which was why I choose this brand. I was able to purchase it for $89.99 and now it $169.99.
I use these lights for my Milsbo (tall) and my Vittsjo, on my hoya shelf. The lights have been great, plant growth has been quite strong even throughout the winter months.